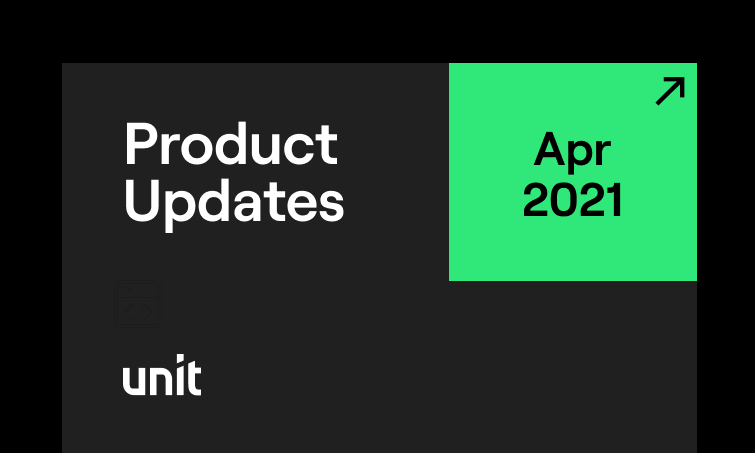 Product Updates: April 2021
We're excited to share some of the new features that shipped this month at Unit. In addition to the updated application page to show evaluation flags that we shared earlier this month, we've also made the following updates to our API and platform.
Visit our features page to learn about existing capabilities, and explore our future releases using our public roadmap.
To see how existing customers are building on Unit, visit our customer stories page. To keep up with the most recent company and platform updates, subscribe to our monthly recap updates.
Ready to bring your own financial features to life? Sign up for sandbox or request a demo.