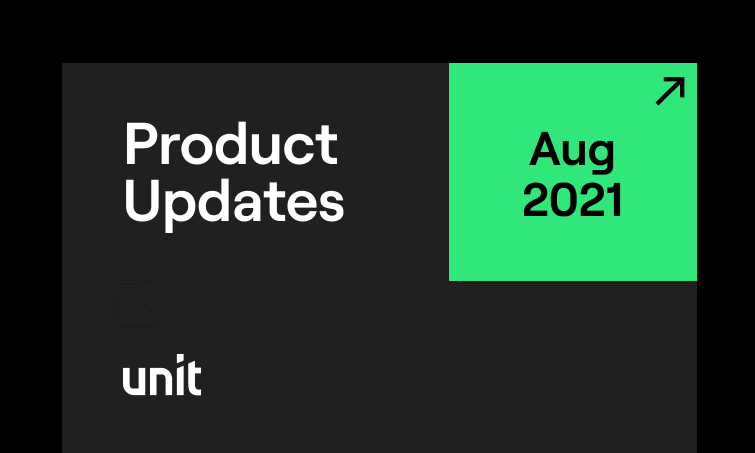 Product Updates: August 2021
This month, we focused on platform improvements that will allow for more custom advanced features. Two such features are role-based access control and the ability to update deposit products. In the financial products front, we have enabled Wire Payments through an API, and exposed a service that allows you to search for the closest zero-fee ATM.
Read more about these updates and others below.
Allpoint ATMs are located from coast to coast throughout the United States.
Update Deposit Product: Create additional flexibility for your customers, by defining and using multiple deposit products. Each deposit product defines a set of fees, terms, and limits, and by using multiple deposit products you may create different account types and client segments. Get the available deposit products per account and update the account to change the selected deposit product.
Device fingerprint: Reduce fraud risk and minimize the need for manual reviews, by integrating a third party SDK to your application process. The SDK creates a device fingerprint which you can pass it along with the application details, and is used to make better, faster and safer decisions.
Role Based Access Control: Assigns different roles to your internal Unit users, allowing you to restrict exposure to sensitive data, actions and PII.
Visit our features page to learn about existing capabilities, and explore our future releases using our public roadmap.
To see how existing customers are building on Unit, visit our customer stories page. To keep up with the most recent company and platform updates, subscribe to our monthly recaps.
Ready to bring your own financial features to life? Sign up for sandbox or request a demo.