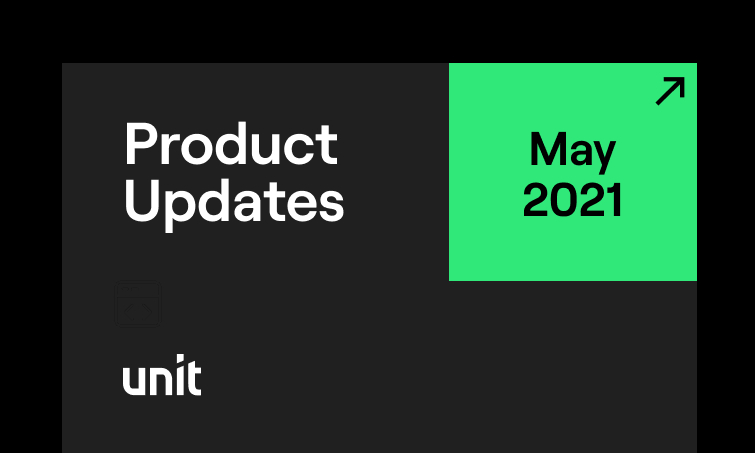 Product Updates: May 2021
We're excited to share some of the new features that we shipped this month at Unit, as well as some updates to our Dashboard.
"Pending Review" payment status: We added a new "pending review" status. This status indicates that certain payments will need to be reviewed by Unit prior to being processed.
Filter transactions by Card ID: You will now be able to filter transactions by Card ID.
Adding "Authorized Users": You can now add Authorized Users to a business customer. Authorized Users are users who may make decisions and take actions on behalf of the business that owns the account.
Fees API: You may now charge your customers fees for services by using the Fees API.
Authorization table in the Dashboard: Unit Dashboard users can now review all authorizations made on a certain account (or across the organization).
Visit our features page to learn about existing capabilities, and explore our future releases using our public roadmap.
To see how existing customers are building on Unit, visit our customer stories page. To keep up with the most recent company and platform updates, subscribe to our monthly recap updates.
Ready to bring your own financial features to life? Sign up for sandbox or request a demo.